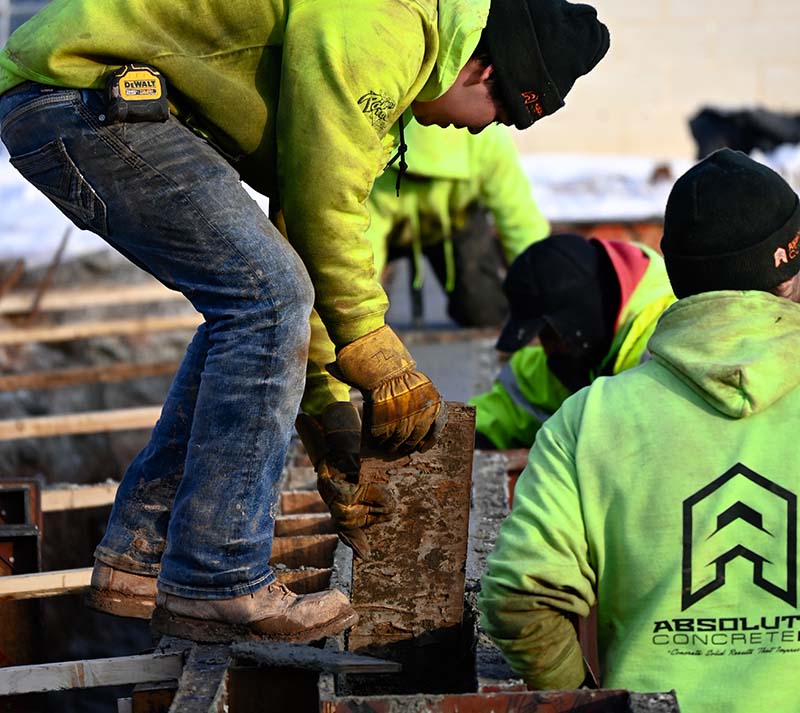 CONCRETE SOLID
Absolute Concrete is a locally owned and operated concrete company based in Green Bay, Wisconsin, and working throughout the state of Wisconsin. We started doing residential concrete for home builders and private customers in 2016. Since then, we have grown to 60 employees that include some of the most highly experienced commercial and industrial concrete employees in the industry. We are continually educating our personal to keep up the latest ACI standards and the changes in our industry.
Residential, Commercial
& Industrial Concrete
Over the past decade, we have completed a wide array of concrete construction projects, from 500,000sf industrial buildings and manufacturing facilities to mixed-use developments and multi-story structural concrete including, post tension projects.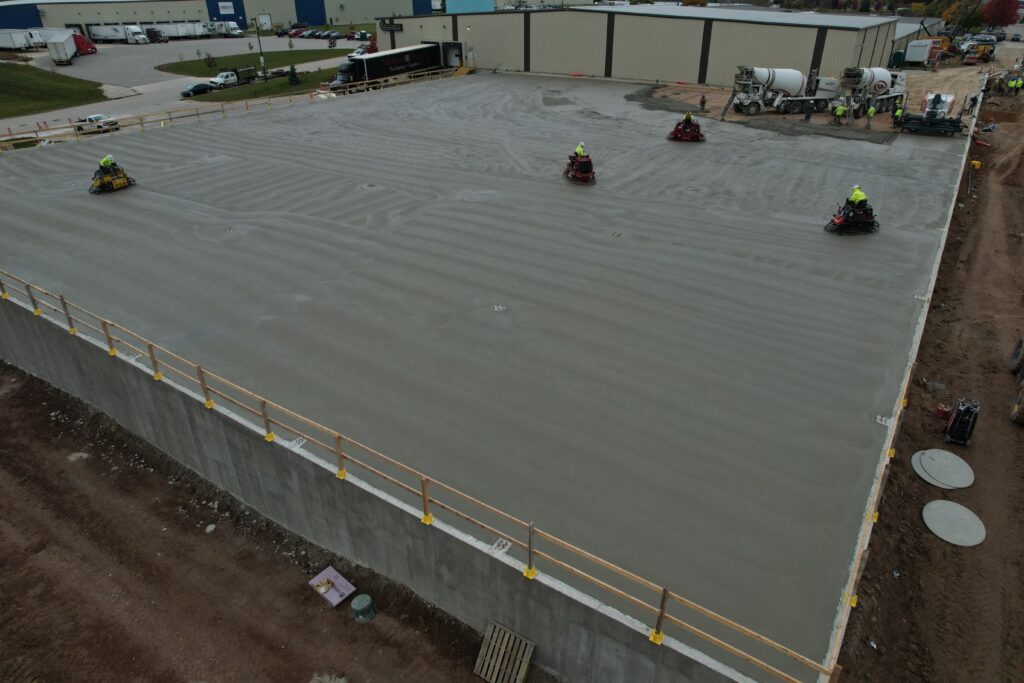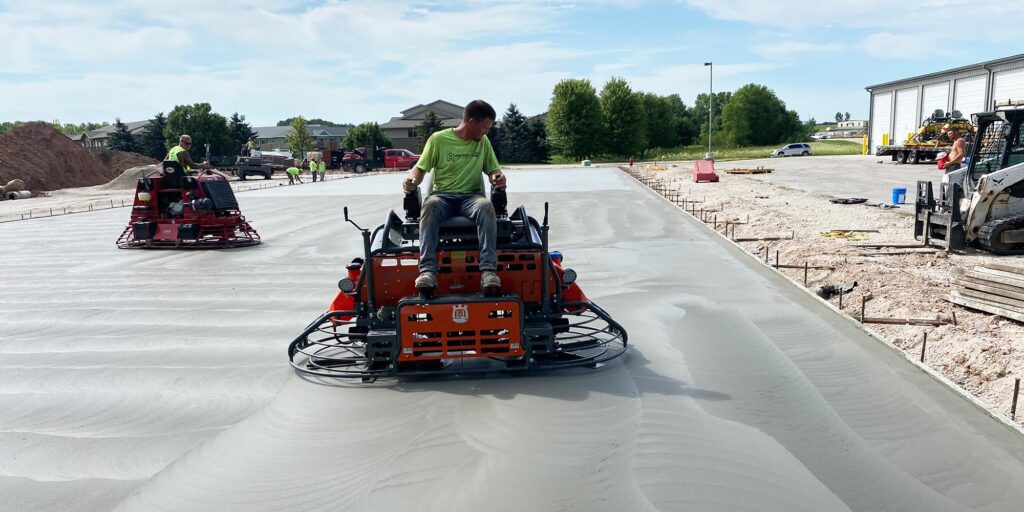 High-Tech Equipment for On-Time Completion
To complete these projects in a timely manner, we own all the equipment, including three Somero Laser Screeds with 3D capabilities, laser graders, 3D graders, roller compactors, two dozen rider trowels, tractor trailers, excavators, forklifts and more. Owning this equipment means we have exactly what we need to ensure that your project is completed in a timely manner.
High-Tech Equipment for On-Time Completion
Contact us and let us know how we can serve you.